Social media platforms have become the go-to solution for recruitment. With 63% of job seekers applying for job openings on social media channels and 84% of companies using social media recruiting today, it's now clearly an essential cog in the recruitment process.
If you're looking to master recruitment on social media, we'll bring you up to speed with all things social recruiting, including our top tips to improve your social recruitment strategy.
TL;DR – Key Takeaways:
What is social media recruitment? It's the strategy talent acquisition teams use to attract top talent via social media platforms.

How does social recruiting work? The team creates a strategy to communicate open roles and share helpful company stories with potential applicants on social media, where they spend a lot of their time.

What are the main social media platforms for recruiting? LinkedIn is still tops, together with Twitter, Facebook, and other apps like TikTok and Instagram.

The core benefits of social recruiting efforts include reducing time to hire, saving on costs, reaching a broader audience, and improving the candidate experience.

Your team can implement best practices, such as defining your social recruiting goals and target audience and employee advocacy to boost your recruiting results.

Not only is social media recruiting essential for connecting with top talent, but combined with automated skills testing (like Toggl Hire's easy-to-use platform), your hiring process will be an experience that candidates love.
What is social media recruitment?
Social media recruitment is the process of using social media platforms, such as LinkedIn, to build brand awareness, advertise new job opportunities and catch the attention of active job seekers as well as passive candidates.
Also known as social recruiting or social hiring, this method offers more than traditional recruiting strategies as it meets potential candidates where they are — typically using social media on their mobile phones. In fact, 73% of candidates between 18-34 years' old found their last job on social media channels.
We love how social gurus, Sprout Social, put it:
The way candidates research, discover and apply to roles on social media has completely reimagined job seeking and hiring. As a result, using social media for HR functions like recruitment has become standard practice, further proving that social is no longer exclusively reserved for the marketing department.

Sprout Social
How does social media recruiting work
What really makes social media recruiting tick? Firstly, it's important to note that social recruiting is about more than just publishing a few job postings on your company's social media accounts. It should form part of a detailed talent acquisition strategy.
Essentially, it's about creating a plan for recruiting active and passive candidates by posting job openings on your company's social media accounts. The most common social platforms businesses use are LinkedIn, Twitter, and Facebook (but we'll get more into the specific platforms further down).
Not only do 79% of job seekers regularly look at job ads on social media, but 58% of candidates also use these platforms to research a company before and after applying for a job.
Platforms for social media recruiting
If you're wondering which platform is the best for roping in top talent, the answer is actually using multiple social media platforms, as they each have their strengths, features, and target audiences.
LinkedIn
LinkedIn is the most common platform all recruiters use (oh okay, 98%, if you must… 😉 ). It's also popular with applicants, with 75% of job seekers using LinkedIn to make a career decision.
Hiring teams use LinkedIn to build their employer brand, post job ads, and search for passive and active candidates, which also helps candidates learn more about your company. Typically, the audience on LinkedIn is professional, experienced candidates, with millennials making up 60% of LinkedIn's user base.
Twitter
Twitter is a great resource for posting short recruitment messages and using company hashtags for detailed candidate searches. Or to attract candidates with job-specific hashtags, such as a #PHPdeveloper.
Keep in mind that the biggest audience segment on Twitter is 25-34-year-olds and that Twitter is the top platform for brand interaction to best shape your Twitter recruitment outreach. You can also use Twitter to keep potential qualified candidates engaged with info on upcoming events.
Facebook
With 83% of job candidates active on Facebook and 81% wanting to view job posts on Facebook, this platform is still very relevant for social recruiting.
One way recruiters are reaching this audience is with Facebook ads, which can target specific cities, ages, or job titles, for instance. Or through a Facebook careers page. The language is usually very conversational with Facebook posts, making it a good resource for sharing your employer brand and company culture content.
TikTok
Similar to Twitter, you can also use hashtag searches in TikTok. In addition, this channel is popular with Gen Zs for sharing fun, short videos. For instance, you could share a video for each of your job listings to connect with this audience. Since this platform is loved most by those with short attention spans 😋, make sure any brand or recruiting message gets to the point quickly!
See how EngageIQ are using TikTok to attract qualified applicants. | Source
Instagram
Instagram is all about the visuals making it perfect for showcasing your company culture and connecting with younger candidates.
Your team could try out the Stories feature to promote brand content. It'd be a worthwhile test since 58% of people say they're more interested in a product or brand after watching a Stories clip.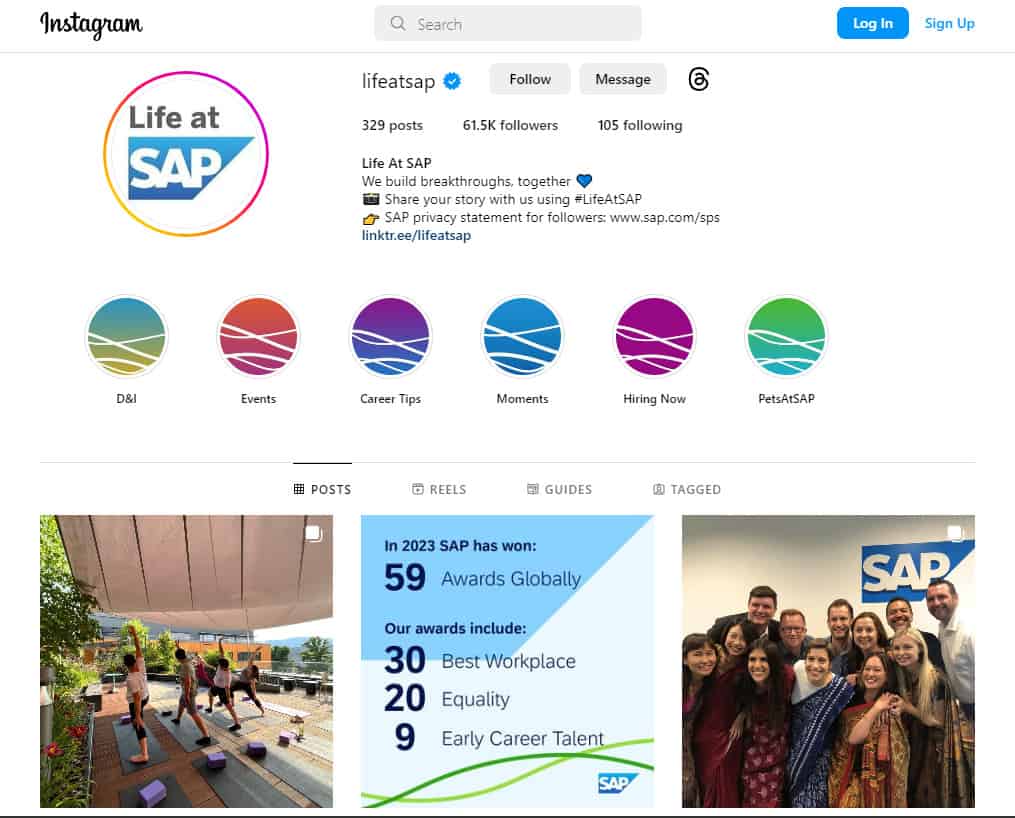 Snapchat
With 48% of Snapchat users between 15 and 25 years old, it's another recruiting tool for younger candidates. What's more, these Gen Z-ers can recall an ad, like your recruitment posting, after watching it for only 2 seconds!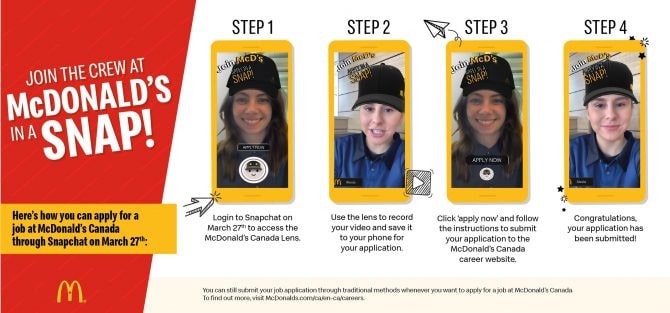 YouTube
Consider trying YouTube Stories, Shorts, or YouTube ads for promoting your next job ads, or share a video of your latest company event, a virtual tour, or webinar highlights to hook the right talent.

Top tip:
Don't post the exact same content across all your social media channels. Rather, adapt it to suit the channel and particular audience so you don't put off potential candidates with repetitive (aka boring) content.
6 Benefits of using social media over traditional recruiting
It's not time to throw traditional recruiting methods completely out the door.
In fact, some components of traditional recruiting, like using job boards or attending career fairs, still form an important part of any job search and overall talent acquisition strategy. However, some practices, like posting job openings in newspapers are definitely past their sell-by date.
Modern methods like social media recruiting are vital to get the message across to your digitally savvy candidate pool. And, while general job boards are being outdone by social media recruiting, there is definite value in niche job boards, such as Dribble for designers or Guru for software developers.
Plus, those aren't the only pros of social media recruiting:
You can't ignore the power of social media recruiting if you know how it adds value to the entire candidate experience!

10 Best Social Recruiting Practices to Implement
Not sure where to start with your social media recruiting strategy?
Here are a few pointers to help you dive in quickly, and connect with candidates that could shape the future of your organization.
1. Define your goals
While your main goal with social media recruiting per Hootsuite should be to "build up an audience of loyal fans who think working for you is their dream job", you'll also have specific goals for each social recruiting campaign, such as:
Filling x number of positions as fast as possible

Attracting more passive candidates to your employer brand

Filling a particular hard-to-fill role

Building awareness of your company culture
2. Determine your target audience
Based on the goals you decide, you'll have a better idea of who your target audience is. Your team will need to look at what roles you're recruiting for, such as a creative role, what the seniority level is, and whether you're trying to attract Gen Zs or millennials, for instance, and use that info to create ideal candidate profiles or personas.
Let's say you're trying to help a fast-growing tech company attract more female candidates to improve their Diversity, Equity, and Inclusion (DEI). To get started, you'll choose how best to communicate with that audience — the right language and tone, and then decide on the right medium that they prefer, such as employee videos.
3. Choose your social media platforms
Now, which social media sites or channels will be best for your organization?
That'll depend on your goals and the kind of job seekers you want to reach. But generally, LinkedIn, Facebook, Instagram, and Twitter are good places to kick off for anyone starting out with social media recruiting.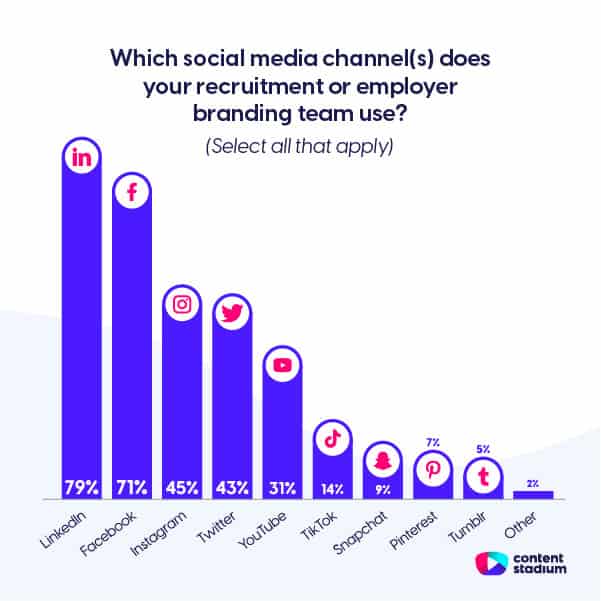 4. Simplify the application process
It's essential that once you've got the attention of potential candidates and they like the look of your company, the application process is quick and easy. A good candidate experience will enable them to apply for the open role in a few clicks. If the process is confusing and takes too long, you risk them dropping the application and — worse yet — telling their friends to stay away from your company's job posts.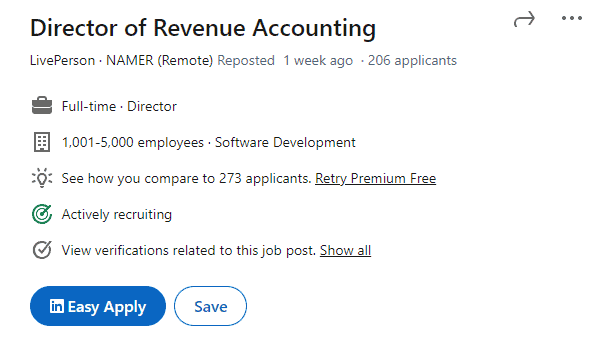 5. Write job ads that attract candidates
Ensure that your job ads follow a few basic principles, such as those listed below, to engage with applicants.
Keep the language simple and jargon-free if possible, and include bullet points.

Include the benefits candidates want to know about, such as hybrid working and study grants.

List the necessary experience, skills, and other job requirements.

Include the salary or salary range for the role.
6. Showcase your employer brand across all channels
To build and strengthen your employer brand, use all channels you can to get your company story out there. You can also boost your employer brand by doing things like:
Creating your own employer brand narrative. In other words, you decide on your employer brand story and actively share it through photos and videos, for example.
Being authentic and ensuring your work environment and company culture actually match.
Sharing thought leadership content about things your business does well.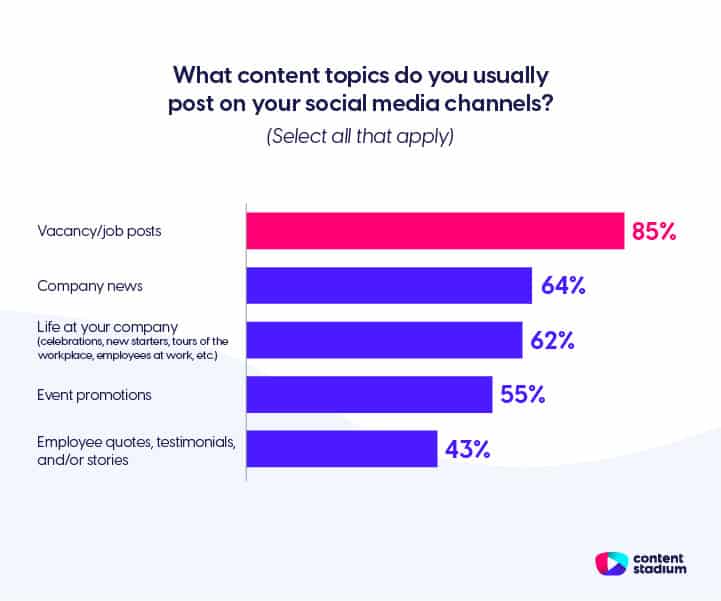 7. Activate employee advocacy
Considering that 50% of employees in the US are willing to share their company's social media content, it's the perfect opportunity to get employees to help with social media engagement. But, you will need to produce quality content that's worth sharing in the first place, or this may never take off.

Top tip:
8. Use a content strategy to engage your audience
Get ideas from the marketing team on how to best hook your target audience, such as what medium to use, how often to post, and when to post.
Creating a basic content strategy for your social recruiting will help you better achieve your goals and measure your success.
The assets you share in a social content strategy could include:
Company culture or employer brand blogs, like a report-back on a big industry event or other company news

Job posts, including paid job ads

Posts on career-related content like tips to improve teamwork
9. Use social networks' advanced features
Keep tabs on the latest social media technology, like Threads, and the advanced features these platforms offer.
Using these features can help you increase your reach and engagement and streamline your recruiting efforts.
Paid ads — Create paid job ads for your LinkedIn, Facebook, Twitter, and possibly Instagram accounts (if you have one), and select the exact target audience you want based on demographics, interests, and behaviors.
LinkedIn and Twitter Advanced People Search — Your team can use the advanced search capabilities in LinkedIn and Twitter to quickly find niche talent and other top-qualified job seekers.
TikTok Resumes — Opening up your application process to new mediums, like potential new hires sharing their skills in a TikTok video, can help you appeal to the younger portion of the talent pool.
10. Measure and optimize
With the team using a digital approach to hiring and talent acquisition, it means that you can measure the success of your social media recruiting efforts and constantly improve on the results. By measuring core goals, such as traffic, engagement, and conversions, you'll have the insights at hand to attract and retain the talent your business needs.
Consider tracking metrics such as:
Number of applicants per platform
Source of hire
Engagement rate
Conversion rate
Traffic (to your careers page)
Complement your Social Media Recruitment Strategy with Skills Testing
Using popular sourcing techniques, like social media recruiting, effectively achieves your short-term (finding qualified talent) and long-term (building an attractive employer brand) recruitment goals.
But consider the fact that getting your now super-appealing job ads in front of many more people will drum up the volume of applications. And that can often lead to time wasted screening out unqualified candidates.
Hire fast but well
One solution that takes the manual effort out of candidate screening is online skills testing. Inviting candidates to apply via a skills test ticks many boxes:
Gamified application: 4 out of 5 candidates love the idea of applying via a practical skills quiz rather than having to tailor their CV and write a cover letter. And many apply simply out of curiosity, which is an excellent way to attract applications from passive candidates!

Automated candidate screening: you can screen candidates on autopilot with a pre-set score threshold. Candidates that score above your set threshold move forward, while those with lower scores receive instant feedback. That means no manual resume screening for you!

It's no surprise that social media recruiting has gained in popularity with job seekers, since that's where the bulk of job seekers are found today.
So, once you've got their attention with helpful, engaging content — in between their friends' photos and updates and the latest viral TikTok video — guide them smoothly to the next step: skills assessments by Toggl Hire to test whether they've really got the talent to take your business by storm!
Juste loves investigating through writing. A copywriter by trade, she spent the last ten years in startups, telling stories and building marketing teams. She works at Toggl Hire and writes about how businesses can recruit really great people.