Let's be honest, it's not easy to find the right talent in the applicant pool. Sifting through bad-fit applications is a tiring process – but it doesn't need to be with the right talent assessment strategy and a few skills tests.
If you're unfamiliar with talent assessments, it will probably sound like it's just a bunch of tests, right? But it's so much more. It's really about equipping yourself with the right tools and methodologies to hire and retain the ultimate superstars for your team.
So, how do you create a bulletproof talent assessment strategy from scratch? Let's get into it!
What is a Talent Assessment Strategy?
Talent assessment strategy refers to the plan or approach that hiring managers use to identify and evaluate the skills and abilities of potential candidates and existing employees in alignment with the business goals.
It is focused on identifying and developing the best talent within the organization and can include a variety of methods, such as structured interviews, assessments, and performance evaluations. And a good talent assessment strategy can also help to determine future job performance, ensure transparency, and remove bias in the recruitment process.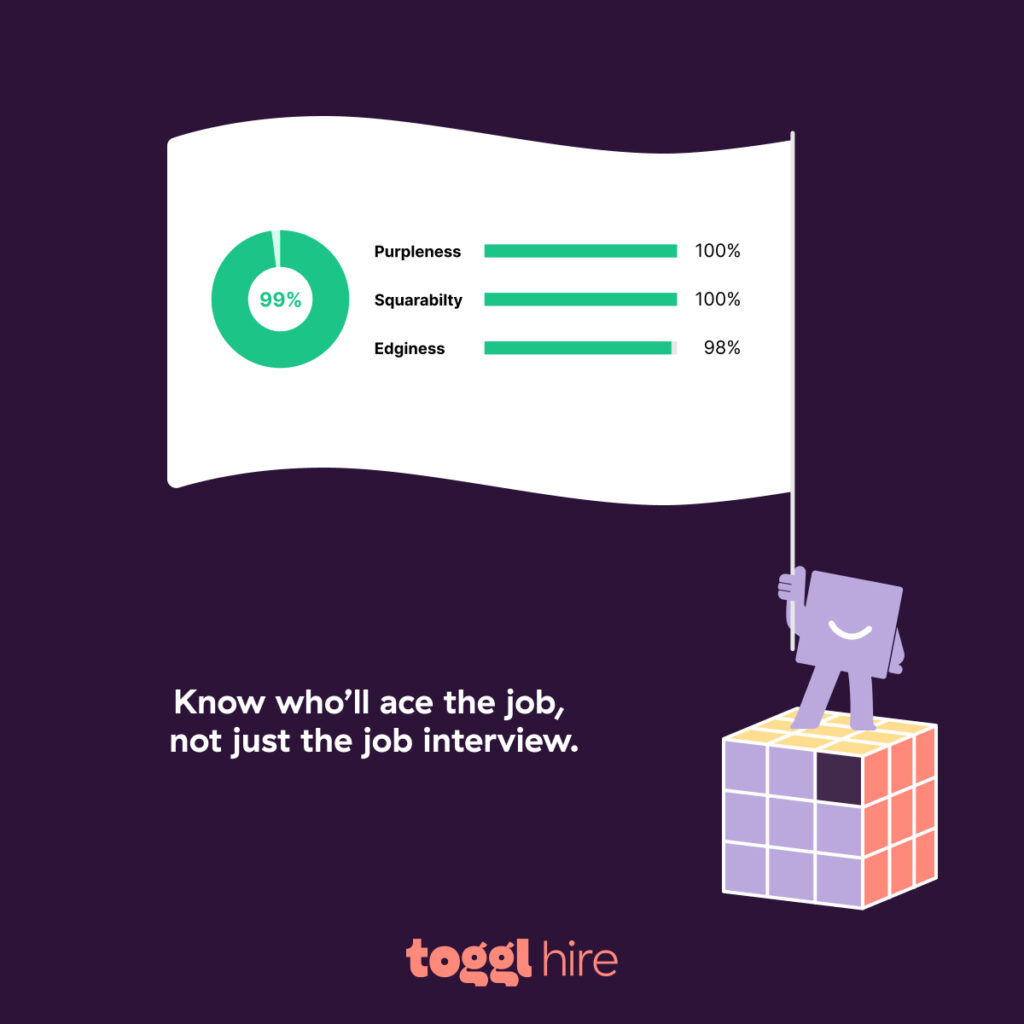 That's why a refined strategy is an invaluable asset for recruiters and hiring teams, as it can be used in any hiring context to give deeper and more objective insight into the candidates' skills and future performance, as well as current employees.
And that's not all. Talent assessment strategies come in many shapes – choosing a tailored method helps hiring managers can unlock many additional benefits.
10 benefits of an effective talent assessment strategy
You already know that a strategic approach to talent assessments can help make more informed hiring decisions and provide valuable insight into the capabilities of your candidates.
But just as important is that they can help you create a better candidate experience and ensure that every applicant is assessed in an unbiased and consistent manner.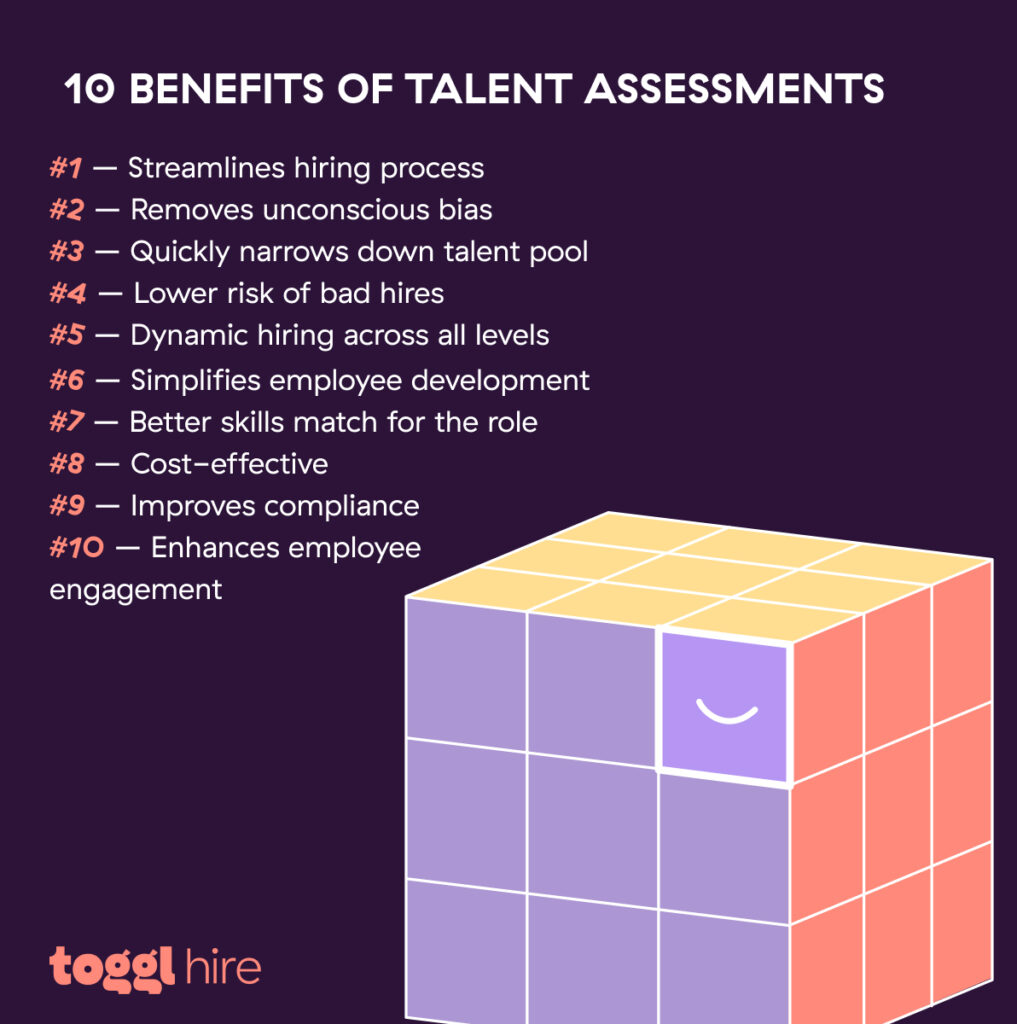 And that's not all.
Here are the 10 main benefits of having a good talent assessment strategy:
1. Streamline your hiring process
Adopting innovative talent assessment techniques can help you attract and engage more candidates. Talent assessments give applicants a chance to demonstrate their suitability for the role whilst getting to know your business, the company culture, and the role itself. Making it easier for recruiters to identify and select the right talent and saving a lot of time in the process.
2. Remove unconscious bias
Digital test assessments can be used to leverage data-driven technologies to help identify the most suitable candidates for the role and also to treat the candidates equally. These tests measure skills objectively, removing unconscious bias and promoting recruitment diversity.
3. Narrow down potential candidates
Tools such as skills tests allow recruiters to go from hundreds of applications to a top 10, making it easier to identify top-tier talent and automatically reject those who won't make the cut.
4. Lower risk of bad hires
By focusing solely on candidates' skill set, knowledge, and experience required to do the job, they are also an effective way to prevent making a bad hire.
5. Dynamic hiring across all levels
Whether they are a graduate, mid-level, or a member of the c-suite, recruiters can deploy talent assessment tests at any seniority level to evaluate candidates and get the best results.
6. Identify areas for employee development
Because it's important to identify potential areas of growth for new and existing employees, talent assessments can further help employers to pinpoint areas where employees may be lacking in skill or knowledge and help them to improve. As a result, HR teams are more likely to see increased employee engagement, motivation, and productivity.
7. Better candidate fit for the role
By focusing on essential job-related skills, knowledge, and competencies of potential candidates, only the most suitable candidates will be chosen for the role, resulting in increased job satisfaction and reduced staff turnover.
8. Cost-effective
Talent assessments can be a cost-efficient approach to the review and selection stages of hiring employees. In addition, they can help to reduce the financial burden of the wrong hires and high attrition levels.
9. Improve compliance
Incorporating standardized and validated talent assessment tools into recruitment and selection processes can also help organizations meet their legal and regulatory requirements.
10. Enhance employee engagement
Finally, talent assessments can empower employees with better insight into their strengths and areas for development. This can lead to greater engagement, satisfaction, and loyalty to their role and the organization.
Choosing between the different types of talent assessment tests
Whether creating a talent assessment strategy from scratch or refining an existing one, you first need to understand the different talent assessment methods available. These include:
Behavioral interviews
Skills assessment test
Job simulations
Personality assessments
Cognitive aptitude tests
Group working assessments
Of course, not all of these will be applicable to your organization or specific job roles. Instead, you'll likely rely on a bespoke selection according to your business needs.
So, how should you choose which ones to include as a part of your brand-new talent assessment strategy?
Next, we look at the 7 most popular types of talent assessment tests, as well as a few pros and cons for each one.
1. Skills assessments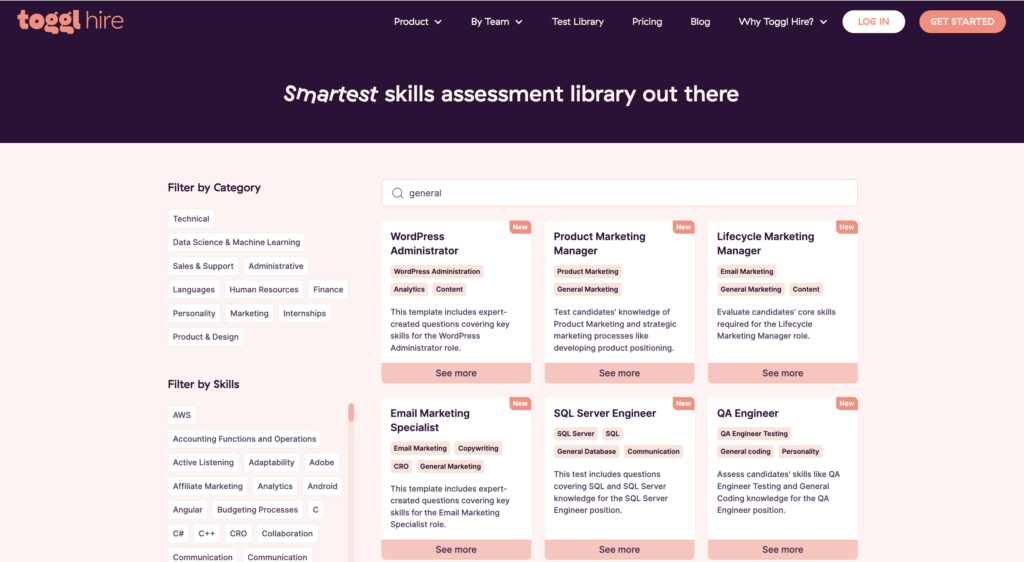 Skills assessment tests – or skills tests – are an effective way to measure a candidate's knowledge and expertise in a particular area. They can be used to determine proficiency in specific skills, such as coding or language, and tailored to bespoke job roles.
Online skills assessments provide a clear and objective measurement and can usually be easily administered to multiple job candidates at the same time.

While they are useful for assessing technical or job-specific skills, they aren't suitable for evaluating soft skills (like communication abilities) or cultural fit.
2. Cognitive tests
Different from skills assessments, cognitive ability testing is used to evaluate a person's critical thinking, reasoning skills, numerical aptitude, problem-solving, or decision-making abilities.
Evaluating a candidate's cognitive skills can be useful for assessing soft skills and suitability for a variety of job roles and commonly used for graduate scheme placements.

While cognitive ability tests can easily be administered online, they are not suitable for assessing technical or job-specific skills.
3. Personality/Behavioural tests
Personality and behavioral tests are often used when looking to assess the candidate's personality or for predicting job performance.
Personality tests aim to measure personality traits such as extroversion, agreeableness, conscientiousness, and openness to experience, while behavioral tests assess how a person typically behaves in certain situations, such as how they handle stress or work in a team.
These tests can be used to help determine if a candidate is a good fit for the organization and the specific role they are applying for, as well as to help identify areas where they may need additional training or development.
However, they aren't useful if looking to understand the candidate's problem solving skills or cognitive ability.
4. One-way video interviews
One-way video interviews are a great way to assess a candidate's soft skills, such as communication and presentation. They are particularly useful for customer-facing roles, such as sales and customer success, and are an essential part of conducting talent assessments.
One-way video interviews provide a clear and objective measure of a candidate's communication and presentation skills.
However, the limited interaction between the candidate and interviewer could be a disadvantage.
5. Work samples
Incorporating work samples into the hiring process may not be necessary for all roles, but it can be a crucial step when hiring for positions that require creativity, such as photographers, graphic designers, and copywriters.
Work samples offer a tangible representation of a candidate's creative abilities and can usually be collected and evaluated online.

However, it may not be an ideal method for evaluating technical or role-specific skills, and it can take more time to assess the work sample.
6. Job simulations
Think of job simulations as mini job trials, a type of assessment where job candidates are presented with mock exercises that resemble real-world tasks, to assess their job performance. These simulations can vary in complexity, from an in-tray task to a case study assignment.
These are a beneficial way of evaluating the skills required for a specific role, such as customer service, leadership, or project management. They can be customized to the role in question and provide a comprehensive view of the candidate's performance.

Job trials, however, can be time-consuming and off-putting for potential candidates.
7. Structured interviews
What good talent assessment strategy doesn't have a structured interview? The purpose of a structured interview is to assess a candidate's qualifications, skills, and experiences, which are relevant to the job role.
They can be used to provide a consistent and fair evaluation process and can help eliminate any hiring bias.

These are not always flexible and may not allow for spontaneous questions that could provide greater insight into the candidate's aptitude. And to conduct structured interviews, the hiring manager will need to be rigid in their process and not veer off course.
Now that we have explored the different types of talent assessments, it is important to understand how they can be beneficial to both the business and its candidates.
How to develop an effective talent assessment strategy from zero
Now, to get started with creating your talent assessment strategies, we've outlined 8 top tips to keep in mind for an effective hiring process: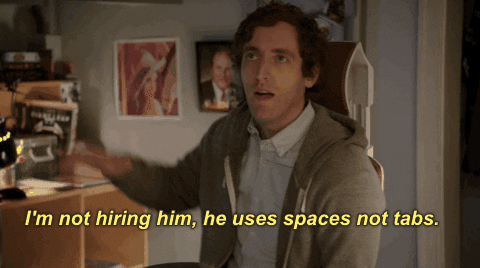 #1 – Budget it
Determine the financial investment required for the talent assessment process, including budget and expected return on investment (ROI).
#2 – Anticipate applicant volume
Plan for the volume of applications, considering how to assess a small or large influx of candidates effectively.
#3 – Decide on testing methods
Decide whether to use online or in-person testing, taking into account the cost-effectiveness, efficiency, and suitability of the assessment type.
#4 – Map job requirements
Identify which skills and knowledge are relevant for the role and how to assess for those skills, knowledge, or a combination of both.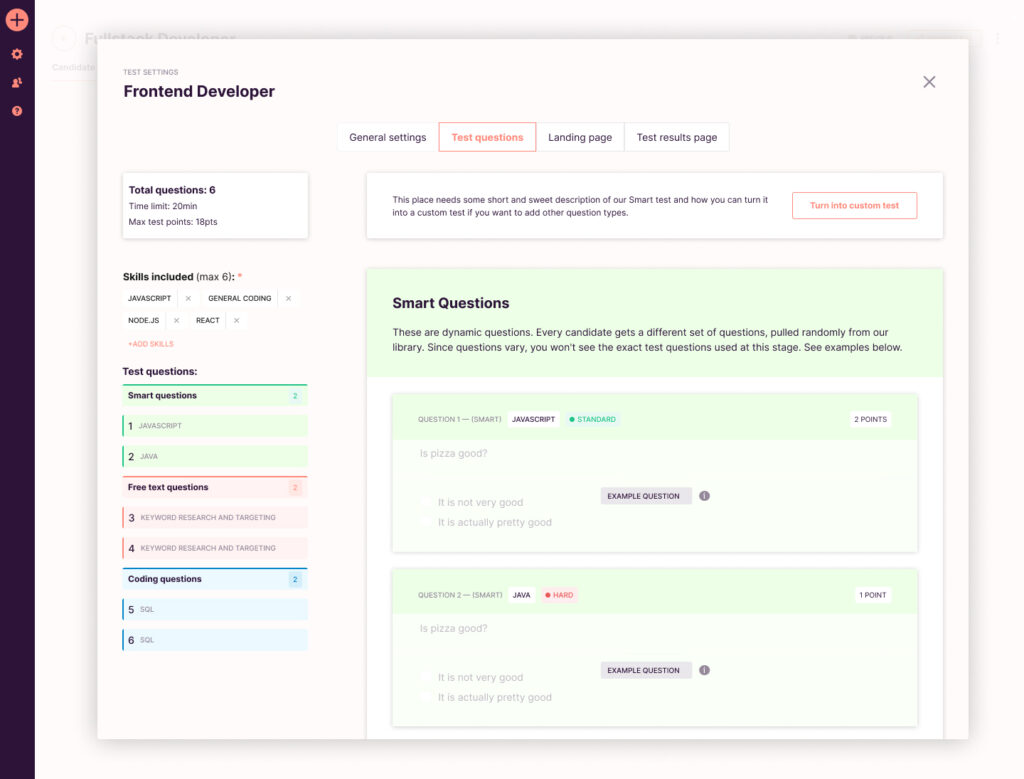 #5 – Work out details
Choose between individual assessments that typically focus on a single candidate, or group assessments, like group interviews or tests requiring candidates to work together on a specific task.
#6 – Prepare the team
Take an active approach to manage internal team changes and ensure alignment with the company's culture and values.
#7 – Expect troubles
Be prepared for obstacles that may arise, such as more candidate applications than expected, limited resources, hiring bias, or other challenges in executing your talent acquisition strategy.
#8 – Think through the process
Avoid common mistakes by clearly defining assessment objectives that link back to your company's objectives, providing training, and giving feedback to all candidates.
In summary, organizations should initiate by setting clear talent assessment objectives, selecting suitable assessment tools, and offering appropriate training for the hiring team. Moreover, remember to offer feedback to candidates and consistently review and refine the talent assessment tools and procedures as you go.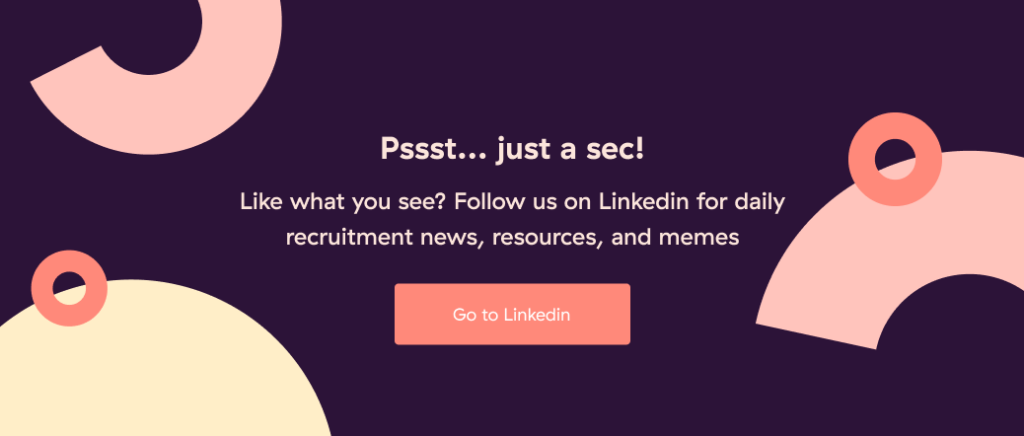 9 steps to plan and optimize your talent assessment strategy
To effectively utilize talent assessments, it's important to develop a long-term strategy that aligns with your business goals and consistently delivers high-quality hires. Here are nine key steps to creating a successful hiring strategy: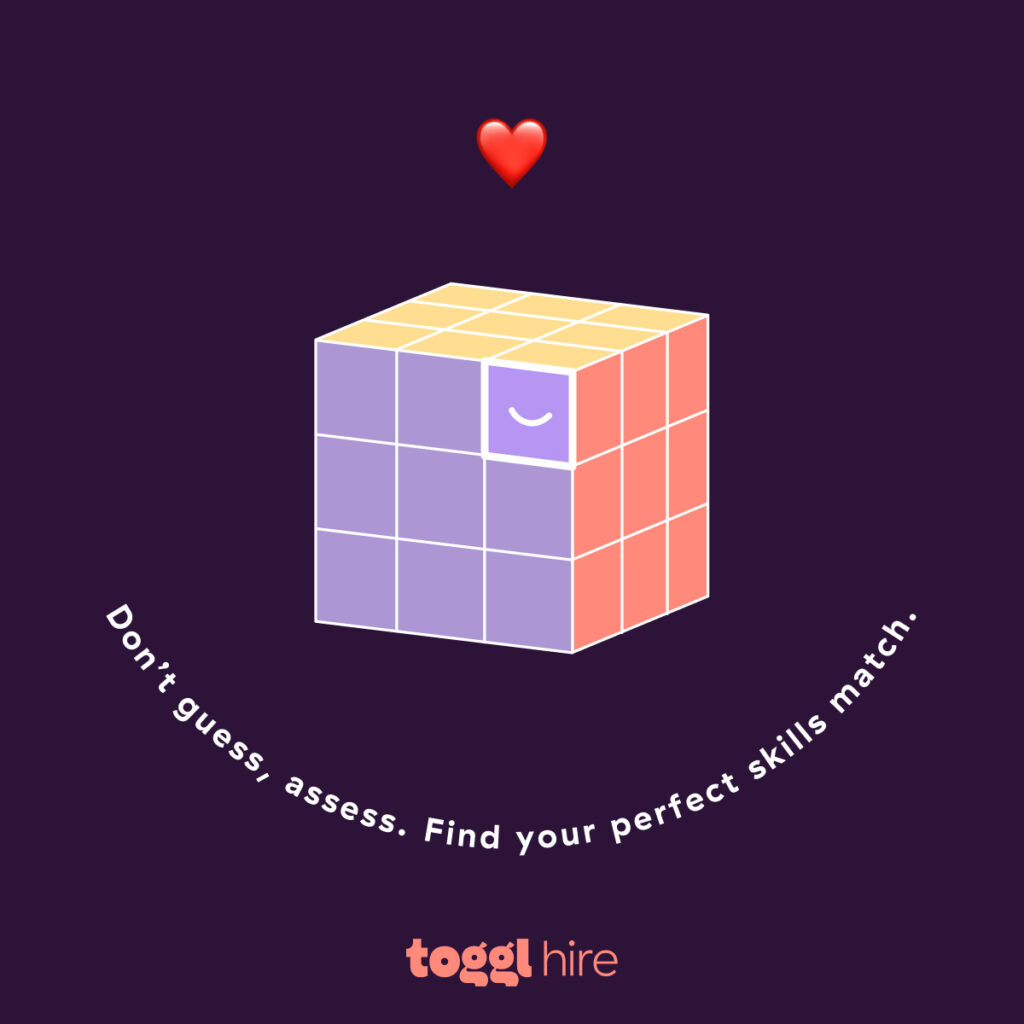 Step 1: Define what great talent means
Clearly define what top talent means for each role you hire for. Create a set of must-have and nice-to-have skills, as well as any critical qualifications or experience, and use them to write an engaging, inclusive, and clear job description.
Step 2: Automate initial candidate screening
Make your hiring process efficient by automating pre-screening and using tools such as skills tests and one-way video interviews to focus on high-performing candidates.
Step 3: Pay attention to candidate experience
Consider your employer brand when using online talent assessment tools or platforms for automating communications, and refine for a positive connection and candidate experience.
Step 4: Invest in a long-term recruitment strategy
Take a long-term view, using talent assessments to build talent pools of the best candidates, nurturing relationships with talented candidates that didn't make it.
Step 5: Use data to refine your process
Use analytics and a data-driven hiring process to continually assess and improve your talent assessment performance, paying attention to details such as the type of assessment, questions asked, and even the layout of your careers page.
Step 6: Keep the process transparent
Involve key stakeholders in the talent assessment process. This includes managers, team leaders, and HR representatives to ensure that the talent assessment aligns with the organization's goals and objectives.
Step 7: Tailor assessment types to the role
Consider different types of talent assessments for different roles. For example, cognitive ability tests may be more suitable for roles requiring analytical thinking, while personality tests may be more appropriate for roles requiring social skills.
Step 8: Ensure candidates understand the process
Provide clear and transparent instructions to candidates on the assessment process, including what they can expect, how long it will take, and how they will receive feedback.
Step 9: Keep a tight feedback loop post-hire
Continuously evaluate the effectiveness of the talent assessment process. This includes monitoring the performance of new hires, tracking the retention rate of candidates who were assessed, and measuring the return on investment.
Key Takeaways for a Talent Assessment Strategy That Aligns With Your Company
Talent assessments play a crucial role in helping organizations find the best candidates and improve the quality of hire. By taking a strategic approach to assessing talent, you can optimize recruiter workloads, boost candidate satisfaction, and reduce the risk of bad hires.
It goes beyond traditional structured interview methods. With the right talent assessments, hiring teams can better assess a candidate's skills, knowledge, and experience, resulting in better hiring decisions and a more successful hiring process.
The Right Tool for Effective Talent Assessments
You'll have probably guessed by now, but we think that our skills testing platform is one of the best for talent assessments.
Customers love Toggl Hire because:
We've got a comprehensive library of questions to test for over 200 different skills, be they technical skills, soft skills, hard skills, language skills + more! 📚

It's not just questions on a screen – our Video Intros support a scalable, asynchronous video assessment strategy, giving you fantastic insight into your candidates! 📹

We support the entire hiring funnel. Everything from pre-screening skills tests to discovery interviews to homework assignments.

Pipeline automations will speed up your hiring process. Companies use Toggl Hire to build a lean and efficient hiring process that saves time and reduces risk ⏱️

It doesn't cost the earth. With four different pricing plans (Free, Basic, Premium, and Business), monthly or annual payment options, and customization options, there's a Toggl Hire solution that's perfect for your budget 🚀
If you like the sound of that, check out the 1-minute video below to see exactly how we do talent assessments at Toggl Hire.
James Elliott is a Strategy Manager and Writer from London, UK. When not working on the day job, James writes on a variety of business and project management topics with a focus on content that enables readers to take action and improve their ways of working. You can check out James' work on his website or by connecting on LinkedIn.