While certain aspects of hiring have gotten more difficult in recent years, others have significantly improved. One of them is the sheer number of tools that HR professionals have at their disposal to find great talent more quickly and easily. However, so many tools to choose from can be a challenge of its own.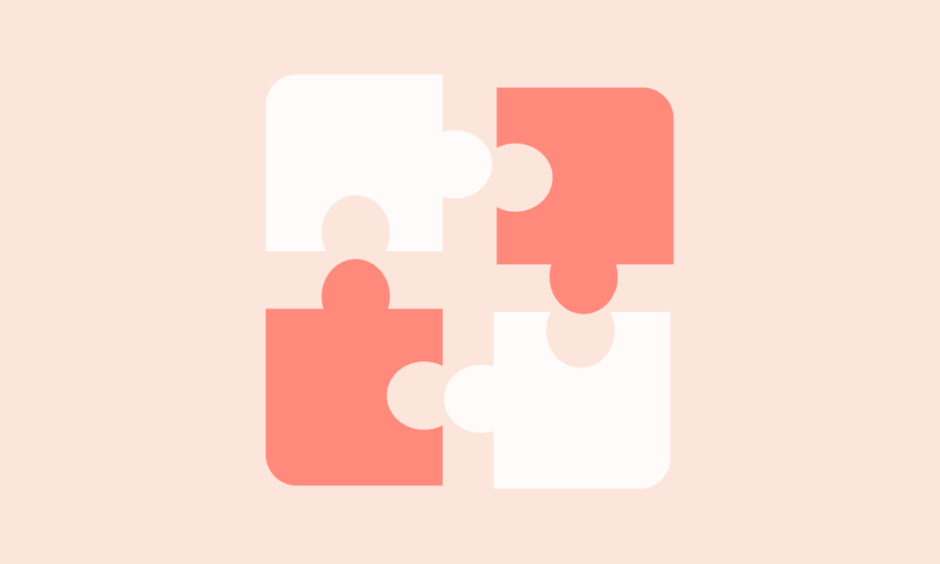 To help you find the very best, here are our suggestions for your recruitment tech stack – 9 must-have recruitment technology tools to make your job easier.

Toggl Hire is a technical skills testing tool that can help you hire 80% faster. Instead of starting out your hiring process with a resume – start it out with a skills test. Use Toggl Hire to create a pre-employment assessment for your desired role and immediately disqualify candidates who don't have the skills to get the job done.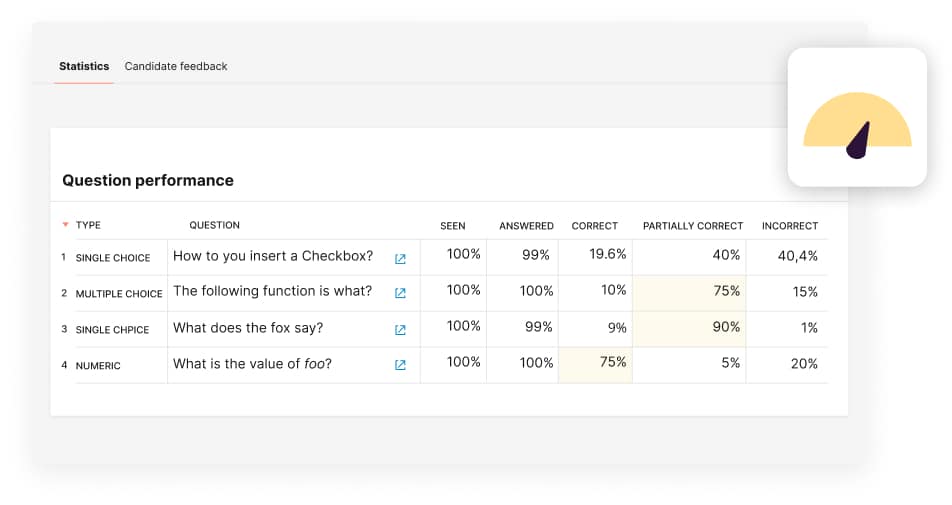 You can save time for everyone involved because you'll no longer spend weeks on a candidate, only to find out in the interview round that their skills wouldn't be a good fit for your role.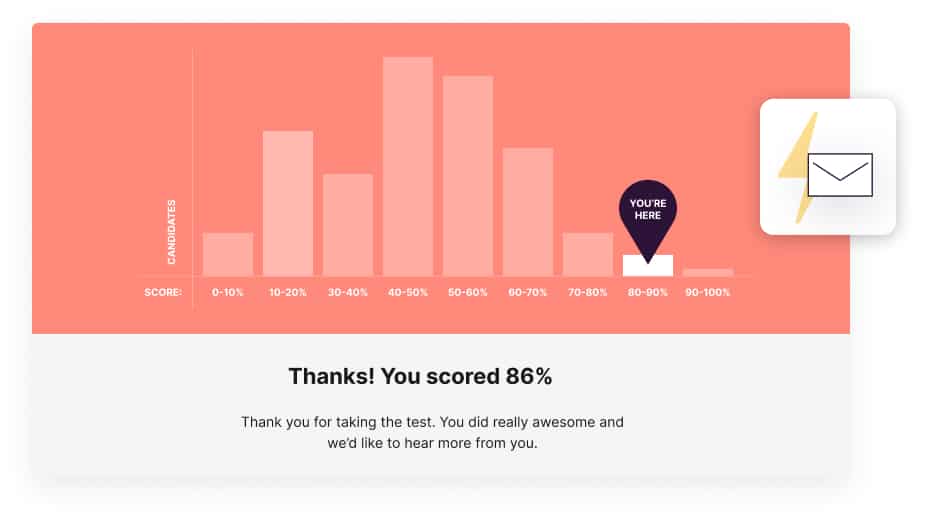 Plus, candidates love the experience of applying for a job with a quick 20min skills test, instead of completing lengthy forms and submitting then resubmitting resumes and cover letters. If you want to save time, hire better candidates, and improve your hiring experience, you'll definitely want to give Toggl Hire a try. Best part? It's totally FREE to sign up and start hiring!
Related: Watch the 1min product teaser video here
Every good hiring experience starts with a great job ad. Textio is a tool for analyzing the copy in your job ads – just paste the text and it will tell you what to do. Its main purpose is to find out if your job ads are biased towards a certain type of candidate and whether you're unconsciously attracting a certain type of candidates rather than being inclusive.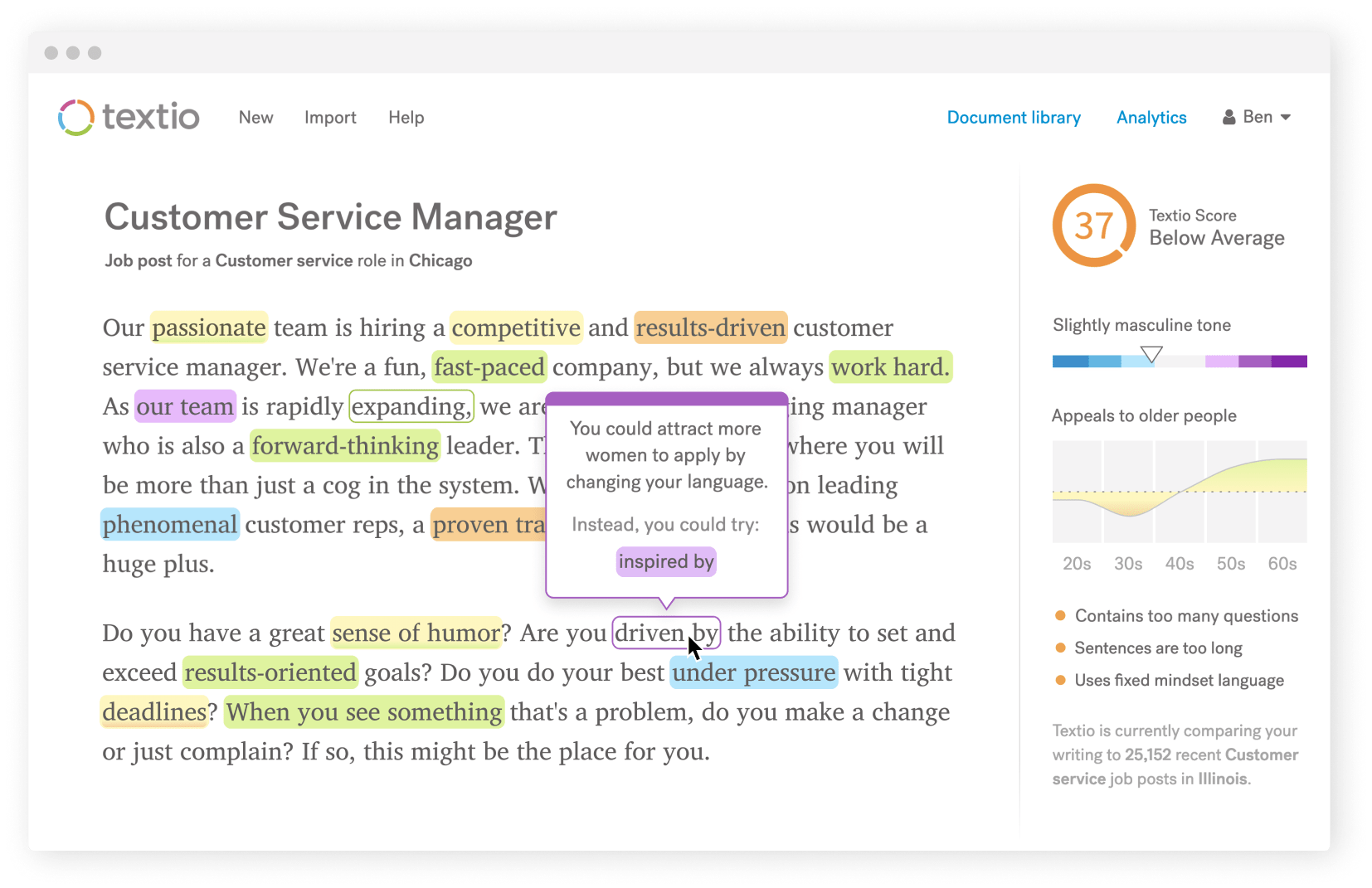 Not only will it help you write better job ads, but it will also help you create a more diverse workforce and a better company culture.
A lot of work as a recruiter goes into communicating with your candidates. And as much as ATS and similar tools help you with automated emails, nothing beats hand-written emails from scratch. The problem is, that takes too much time – and Gorgias is here to help.
This simple (and free) Chrome extension helps you by creating templates for your emails for your most commonly used phrases. It integrates nicely with Gmail and every time you need to use a phrase that pops up often, it will suggest it on its own. Note that if you plan to send out a large volume of emails, you'll need to warm up your email account first.
Everyone in the industry knows about Glassdoor and it's certain that your candidates will use it to find out more about your company. However, Glassdoor can also be useful for recruiters as well. The one tool this recruitment technology offers that stands out is the Salary Calculator, which you can use to estimate the kind of offer you should make to your candidates.
If you don't publicly show your salary, you're bound to negotiate with your candidates at some point, and this is a good way to find out what kind of numbers would be appropriate.
Whether you need an ATS or not, it is no doubt a great solution if you deal with a large number of candidates. Workable is one of the most renowned ATS apps out there and for a good reason. From posting your job ad, to sourcing and reporting, all the way to onboarding, you can do it all in Workable.
Bear in mind that it may be too much for smaller companies and that certain apps do individual hiring tasks better than Workable. However, for a one-size-fits-all solution, it works – pardon the horrible pun.
Many of us have used Zoom for all kinds of purposes in the last few months, but there are more sophisticated tools for HR. Video interviews are bound to become the norm and Hirevue is one tool that will make them even better. Besides standard one-to-one calls, you can create questions that your candidates can respond to so that you can effectively have one-sided interviews that you can review whenever you want to.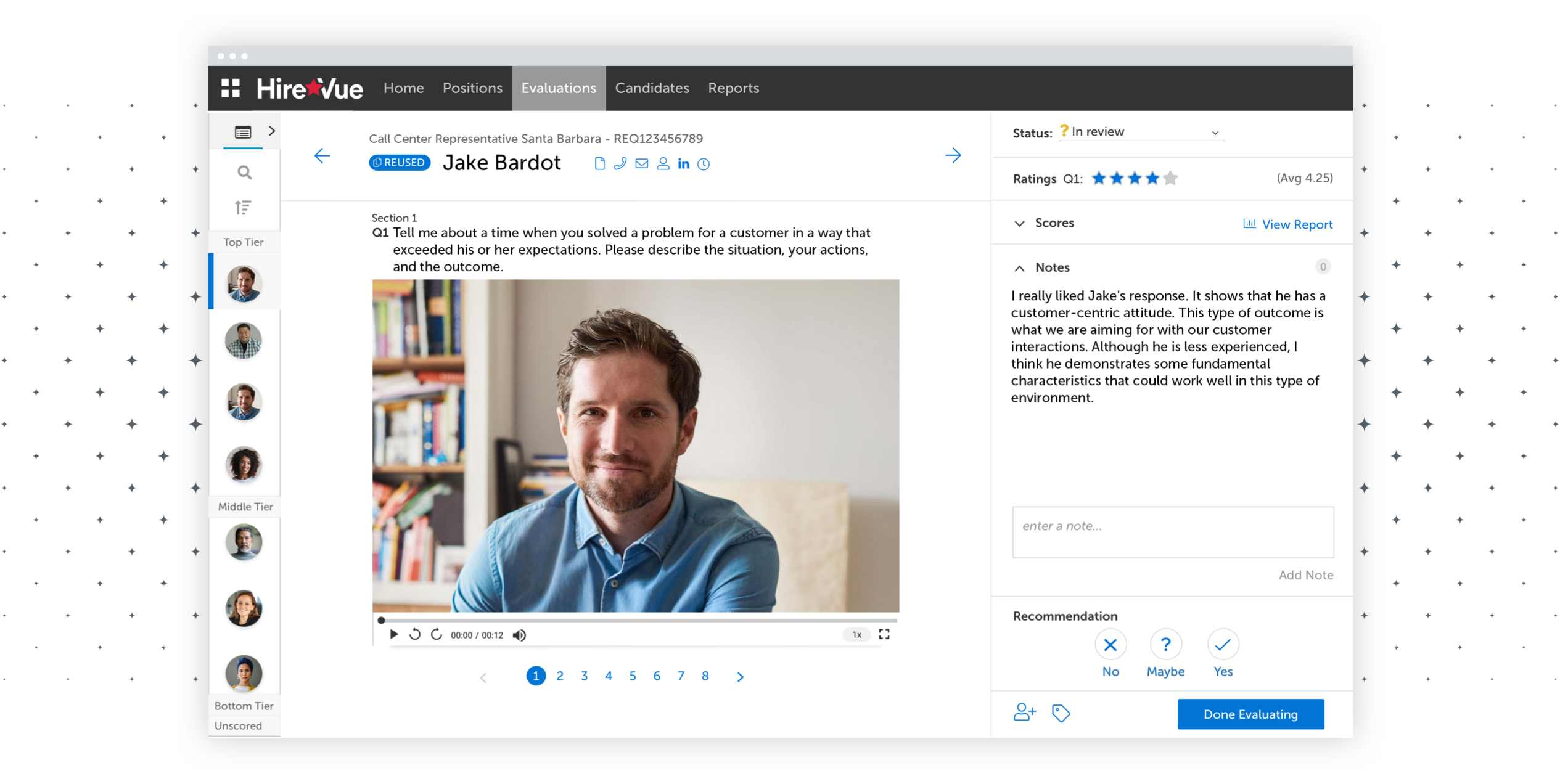 It works on desktop and mobile and it's a great way to both improve the candidate experience and simplify your work as a recruiter.
Although this is a customer support tool by nature, it can do quite a bit for your employee engagement. When a candidate is on your website, they probably have a range of questions that your job ad does not answer. Instead of emailing you or calling you, they can just use live chat to get in touch. Freshdesk is one of the best recruitment technology tools because you can use it both as a chatbot and a live chat tool. You can set up the chatbot to answer candidates' burning questions and increase the ratio of your finished applications.
8th on our recruitment technology list is Plum.io. If you want to test more than skills, Plum just might be the tool you need. With one test, you can test for social intelligence, problem-solving ability, personality and much more. You can create a set of crucial characteristics for each role in your company and then Plum can tell you which candidate is a good fit for each role based on how they perform.
Using artificial intelligence, Plum shows you which candidates are a great fit for your organization. However, if you're looking to test purely for work skills, you might want to look at some other role.
This innovative talent matching platform makes it easier to find the best people for your team, eliminating diversity and bias. What makes it different from similar recruitment technology tools is that it comes with AI-based "games". A total of 12 of these games is available for each position you want to hire for.
Once the candidate finishes with the test, Pymetrics determines whether the candidate would be a good fit for your team, based on the data you previously provided. If diversity is one of your main issues in hiring, this is a good option to check out.
Conclusion
Hiring gets easier with time, thanks to the abundance of great tools we have available. However, with so many tools to choose from, making the right choice can be a challenge of its own. Hopefully, our small selection will help you find your best picks with ease.
Do you use any other tools in your hiring process? Let us know in the comments!